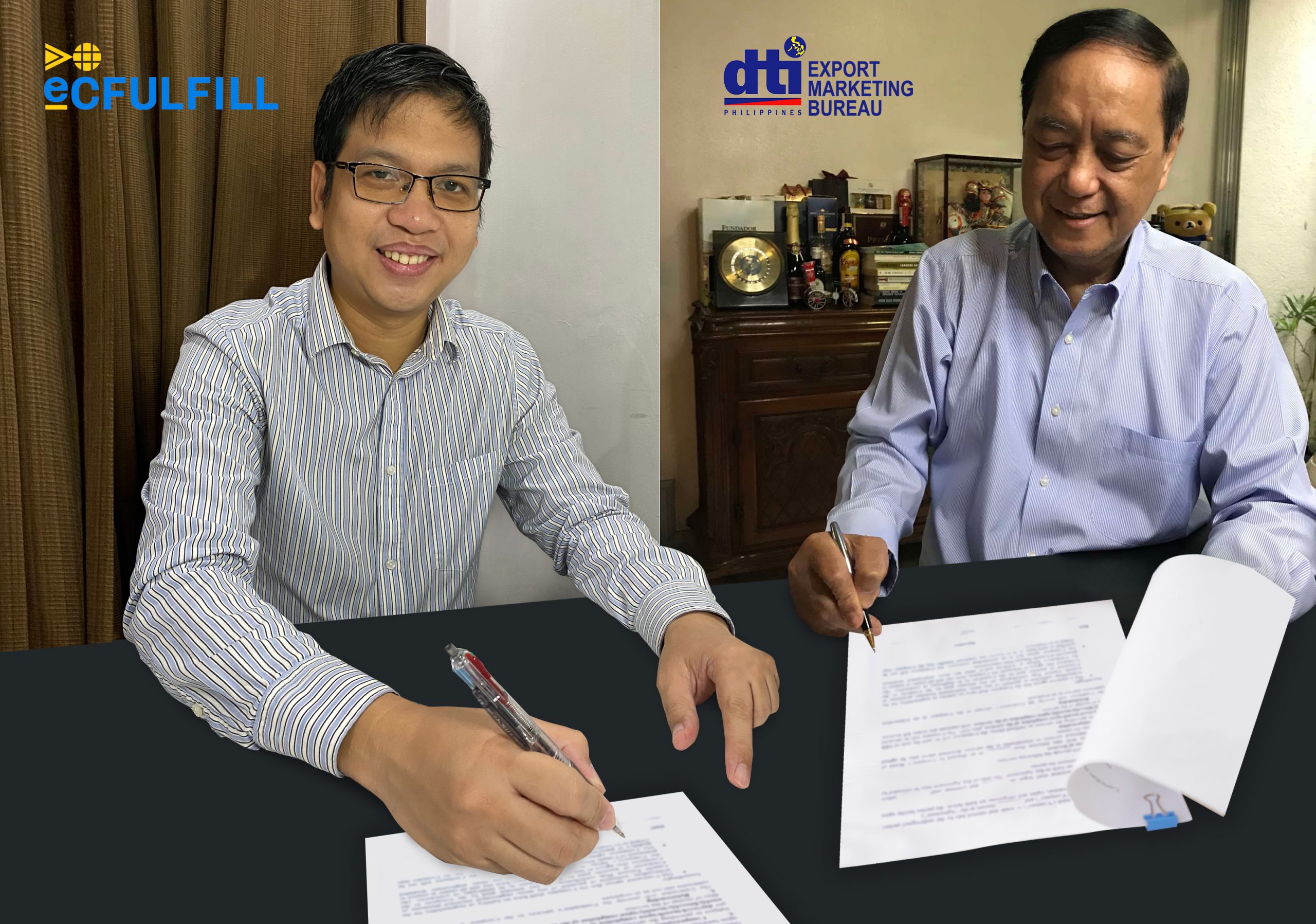 This is a timely help in the new normal.
With the pandemic restrictions, very few to none are visiting the malls and physical stores. In-person trade fairs are being postponed.  Sales are down. Worst of all, many Filipino entrepreneurs closed their businesses.
Despite that, there's hope.
"Going digital and having multi-sales channels are the solution to these problems."-Neptune Factor, CEO of eCFULFILL
"Exporters, especially MSMEs, should boost their online presence"-Director Senen M. Perlada
Through eCFULFILL and DTI-EMB partnership, Filipino Exporters can take advantage of  Philippine Export Competitiveness Program. In this program, DTI-EMB will sponsor a Filipino  exporter in onboarding with eCFULFILL.
This partnership aims to help 100 Filipino exporters this year for the pilot batch to get on the eCFULFILL's platform. Currently, 75 exporters have already taken their slot.
For more info about this program, email the DTI-EMB Market Innovation Division at mid@dti.gov.ph.
To date, eCFULFILL has reached over 7,000 orders with over 800 product listings across different global marketplaces. Pili Ani, Giga Natural, Ampalaya Plus, Mango Caramel are some of the top-shelf retail brands that signed up for  eCFULFILL's platform.